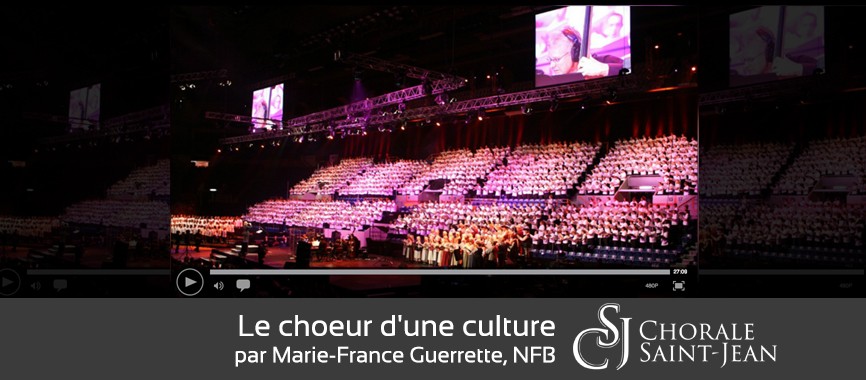 Le choeur d'une culture
Cet été, les passagers à bord des vols Air Canada pouvaient visionner le documentaire de Marie-France Guerrette pour l'Office National du Film sur la tournée de la Chorale Saint-Jean en 2008 lors des célébrations du 400e anniversaire de la ville de Québec.
L'avez-vous vu? Sinon, le voici! 27 minutes de musique, bonheur et émotion.
---
This summer, passengers on board Air Canada flights were able to view the documentary by Marie-France Guerrette for the National Film Board on the tour of Chorale Saint-Jean in 2008 during the celebration of  the 400th anniversary of Quebec City.
Have you seen it? Well, here it is! 27 minutes of music, joy and emotion.